Nurse!
Written and Performed by Lisa Hayes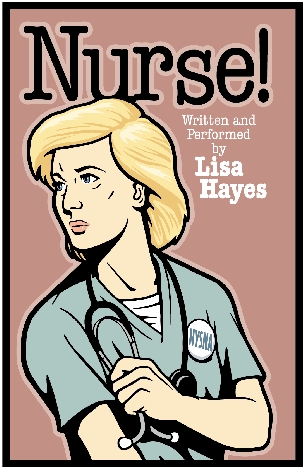 Fed up with forced overtime and unsafe conditions, the nurses of St. Mary's are walking out on strike!  Nursing moves from the bedside to the bargaining table and from the headlines to the picket lines in this highly acclaimed one-woman show. The play chronicles the evolution of a strike by revealing the thoughts and struggles of individual characters - nurses, family members, negotiators, and management. 
Lisa Hayes developed the play from interviews with nurses and other key players in a strike by New York State Nurses Association nurses and an organizing campaign by nurses in Buffalo. In addition to a limited run off-Broadway, the play has been performed at theaters and conferences from Istanbul, Turkey to Cody, Wyoming.
Nurse! can be performed in a variety of venues, from theaters to meeting halls and conference rooms. To inquire about fees and availability, Contact: Ted Manekin tmanekin@pobox.com